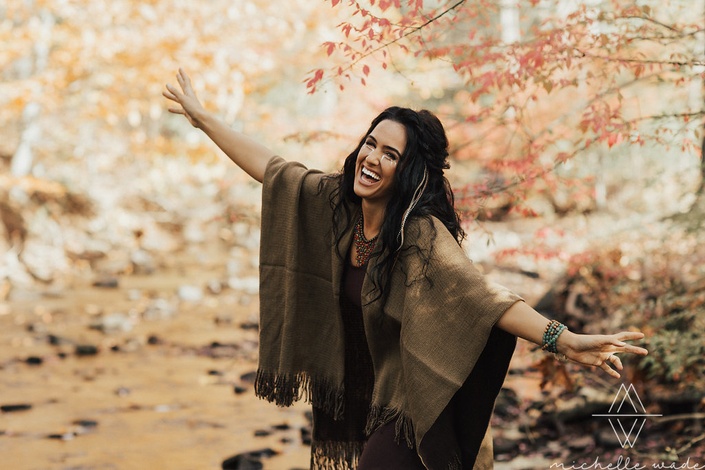 Wild Essence Yoga School LLC presents a revolutionary new development in Yoga, Nature, Energy, Magic and Business Facilitation courses. This is our full course library
The full curriculum is available HERE ONLINE, alongside the option to complete physical hours worldwide and infinitely open circles for continued study and connection.
The voice of the WILD, WISE Woman has risen. Finally a training driven from this Voice, from this Body, from this Nature.
---
Graduates of this program upon contact hour completion requirements will be credentialed as....
:
1000HR WILD MYSTIC ADVANCED FACILITATOR:
Yoga, World Philosophy, Nature & Magic
:
RYT200 [Registered Yoga Teacher 200HR] Yoga Alliance & Wild Essence Yoga School

RYT500 [Registered Yoga Teacher 500HR] Yoga Alliance & Wild Essence Yoga School

After the 2 years of study and practice you will also be eligible for the [E] Designation with Yoga Alliance which marks experienced teachers

Wild Enchantress Women's Work Facilitator ; To hold circles, offer guidance and support for women in all walks of life

Sacred Sexuality Facilitator ; To provide education surrounding women's sexual wellness and well being and hold space for trauma related.

Plant Medicine Practitioner ; To offer sacred ceremony with plant teachers and educate surrounding their nourishing properties and spiritual significance

Magic, Druidry & Pagan Studies Practitioner ; To offer cyclic ritual and ceremony surrounding the wheel of the year, manifestation, and educate others in the field.

Conscious Business Guide ; To offer services in the field of entrepreneurial guidance to women in spiritual business.
---
All of the classes you are about to read about are included in this juicy, luscious, completely revolutionary program...
Wild Mystic 200HR Yoga Teacher Training Course
Asana 201 : 3 Key Points and Posture Category
Anatomy 201 : Systems & Musculoskeletal
History 201 : Timeline & Teachers
Philosophy 201 : Yoga Sutras & Bhagavad Gita
Ayurveda 201 : Doshas, Gunas, Vkruti/Prakriti
Sadhana 201 : Hours of personal practice classes
Svadyaya 201 : Self study of required readings, journaling and essays
Cueing & Sequencing 201 : General form methods, filler assessments, practice teaching, written posture cueing
Hands On Assist 201 : Safety only assists for 200HR Teachers
Pranayama 201 : Dirga, Ujayi, Kapalabati, Bhastrika, Nadi Shodana
Meditation 201 : Types of meditation, self practice & teaching meditation format
Energetic Anatomy 201 : Chakra System, Nadi's, Prana
Ethics and Morals 201 : Business, boundaries, student-teacher relationships, mental health, trauma
---
Wild Mystic 300HR Yoga Teacher Training Course
Asana 301 : Progressions of posture, peak poses, climactic alignment
Anatomy 301 : Applied Musculoskeletal for sequence progression, injuries, rehabilitation and contraindication, muscle palpation, testing, compression/tension
Soul World History 301 : Ancient teachings of oneness across the globe
Philosophy 301 : Mahabarata, Karma, Seva, World Philosophy
Ayurveda 301 : Seasonal dosha practices, energetics of food
Sadhana 301 : Hours of personal practice classes
Svadyaya 301 : Self study of required readings, journaling and essays
Cueing & Sequencing 301 : Layered general form cueing; structural, alignment, muscular, organic, descriptive, and spiral cueing
Language & Inflection 301 : Luscious verbiage, tone, pause, resonance, delivery, inflection, and energetics of language
Hands On Assist 301 : 3 layers of hands on assistance; safety, deepening and energetic
Pranayama 301 : Origins, benefits, anatomical application, energetic application, practice teaching
Meditation 301 : Structure of Nidra, Journey, Visualization / writing and delivering meditation
Energetic Anatomy 301 : Energetic/Anatomical pairing, auric fields, working with energy, conducting space energy, clearing and shifting personal and group energetics, energy medicine, holding space
Business & Marketing 301 : Marketing, social media, entrepreneurship, studio ownership, branding, digital presence, pricing, boundaries, services, growing an audience
Creativity & Nature 301 : Creative portals in cyclic timing, channeling creative energy, brainstorming, vision boards, manifestation
Energetic Ethics 301 : Triggers, emotional residue, projection, the role of facilitation in growth, teaching/practicing spiritual integrity, harvesting personal accountability
Tantra 301 : Intro to cathartic release, mantra, intimacy work, kundalini
---
Wild Enchantress Women's Work Facilitation Course
Lunar Cycles 401 : Cyclic alignment of women and the moon phases
Menstrual Cycles 401 : Phases of the menstrual cycle alignment with energies
Herbs & Oils 401 : Plant medicine for women to support phases, and stages of life
Womb Cleansing 401 : Releasing residual information of past relationships/ traumas to till creative soil
Medial Woman 401 : Balance between earth and spirit experience, to remain anchored to the physical plane
Reclaiming Ritual 401 : Ritual practices for reclaiming interconnectivity with soul and nature
Intuitive Development 401 : Prompts and exercises for accessing the subconscious, symbolism, translating communication from nature and highest self
Crystals 401 : Intro to properties, benefits, energetics of crystal teachers and mineral kingdom
The Elements 401 : Sentience of the five elements and how to access their vibration for feminine nourishment
Leading Circle 401 : Activating sacred space, facilitation of women's work, space holding, processing, triggers, trauma
Feminine Archetypal Psychology 401 : Introduction to the feminine archetypes and how to reclaim them
Yoni De-Armouring 401 : Pelvic floor mapping, energetics of the pelvic bowl, cellular memory, rewiring sensory experience
---
Carnal Nature Sexual Rewilding Facilitation Course
Orgasms 501 : The 5 types of orgasms available to women and the 4 available to men, their energetics and practices to awaken them
Mental-Emotional Barriers 501 : Understanding the mental emotional hindrances to experiencing pleasure and applicable practices to identify and rewire them
Energetic Anatomy 501 : Exploration of energetic sexual space, activating voice and choice with this understanding
Self Love 501 : Self pleasure practices for yoni de-armouring and nourishing relationship with the body
Tantric Practice 501 : Partner intimacy practices, unlocking cosmic awareness through sexual connection
Essence of Magic : Plants & Energy Facilitation Course

The Pagan Wheel 601 : History sabbaths, rituals, traditions, spells for each season
Plant Teachers 601 : Working with plant teachers to make remedies, medicine, spells, and rituals
Reiki 601 : Attunement to Japanese Reiki Energy for enhancement of self alignment and facilitation
Druidry 601 : History, philosophy, practices, rituals and teachings, celtic philosophy and teachings
Shamanism 601 : The peruvian medicine wheel, journey, philosophy, traditions and rituals, plant medicine.
Curanderismo 601 : Mexican and central american healing practices, rituals, beliefs and philosophy, closing of the bones ceremony
Lakota Teachings 601 : Lakota wisdom and teachings for ceremonial remembrance of the interconnectedness of all Spirit.
Astrology 601 : Natal Charts, moon phase mapping, retrogrades, solstice, eclipses
---
Conscious Business Creatrix: Entrepreneurship & Lifestyle Course
Goddess Mastermind 701 : Limiting belief patterns, manifestation mindset
Astrological Fiscal Planning 701 : Mapping the fiscal year around retrogrades, full moons and planning for high and low energies, product/service launches
Marketing & Branding 701 : Attracting ideal audience, aligning brand values, creating image, developing a following, email automation, post automation, content development.
Your Instructor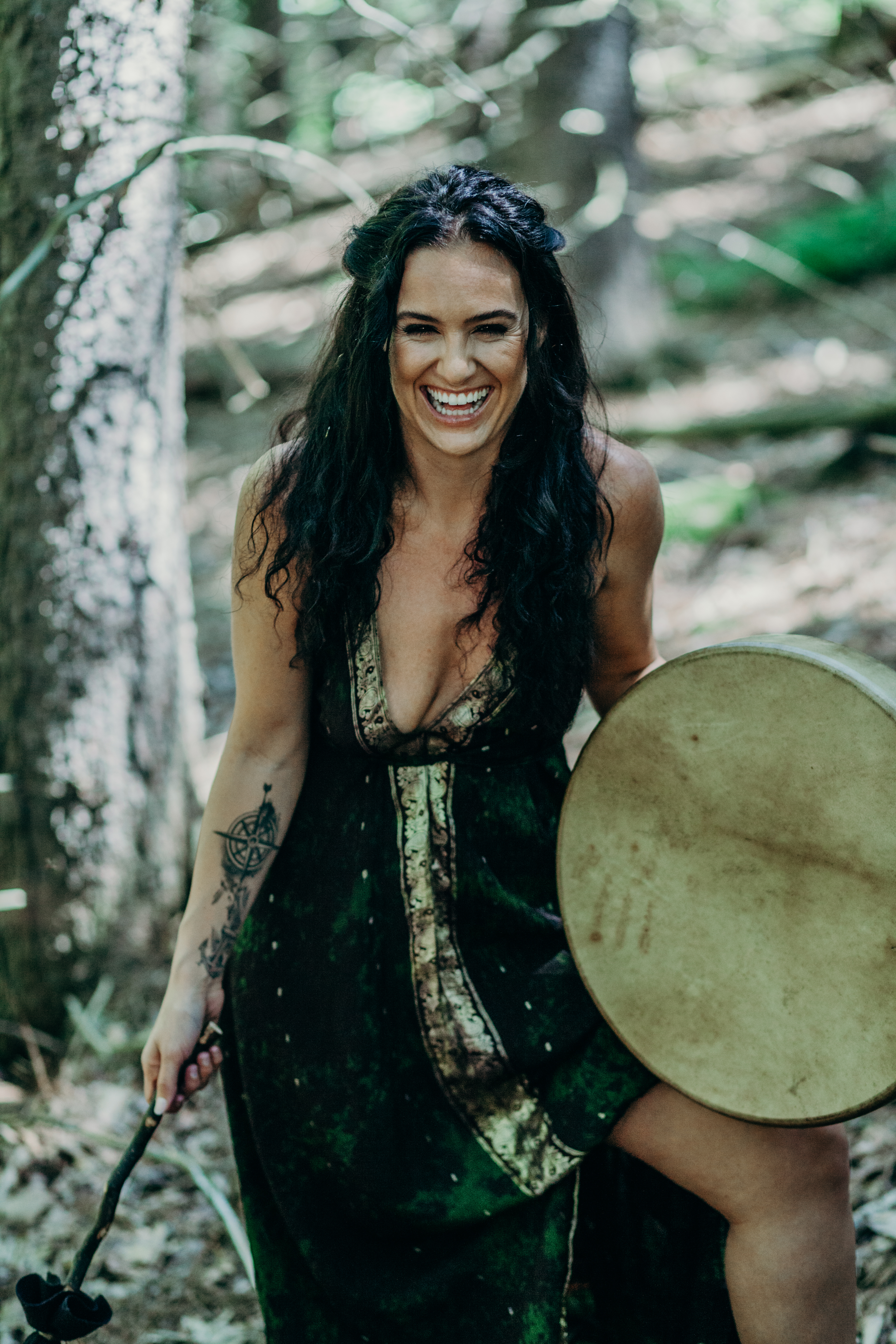 Jessi is the lead trainer and experienced yoga teacher with over 5,000 hours of experience multiple trainings lead, graduating over 100 certified instructors. Jessi Mendez ERYT500 attunes to wise whispers of nature for the soul purpose of the embodiment, activation and reclamation of the Wild Feminine on the planet. Through intuitively intelligent movement medicine practices, powerful circle and ceremony, Jessi calls back what is instinctual - raw - and authentically present in the bones. It is her mission through all of her teachings, writings and programs to call home the WILD, the WISE, the HAG, the WITCH and the WOLF in every Womban brave enough to see her own reflection.
Courses Included with Purchase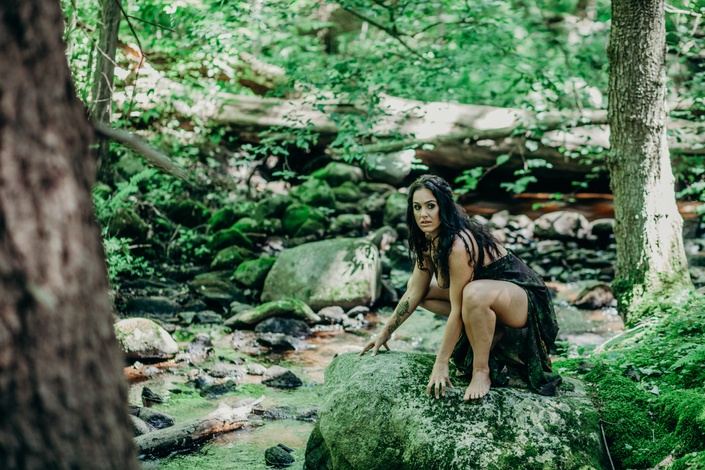 Wild Enchantress
Women's Work Facilitation Training LIVE NOW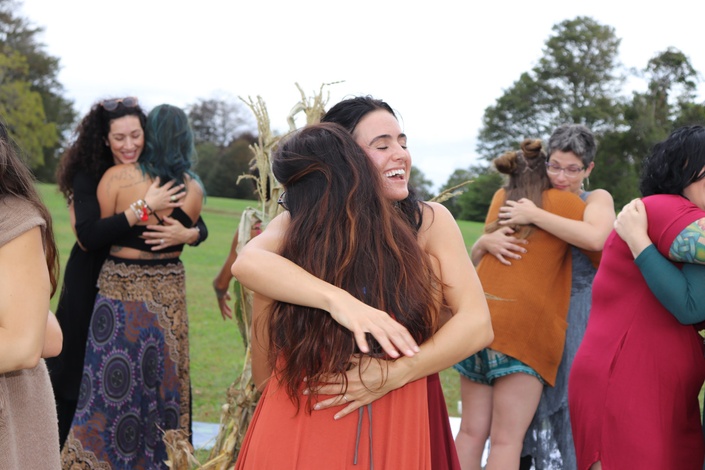 200HR Yoga Teacher Training
Course Goes Live 10.31.19 Register Now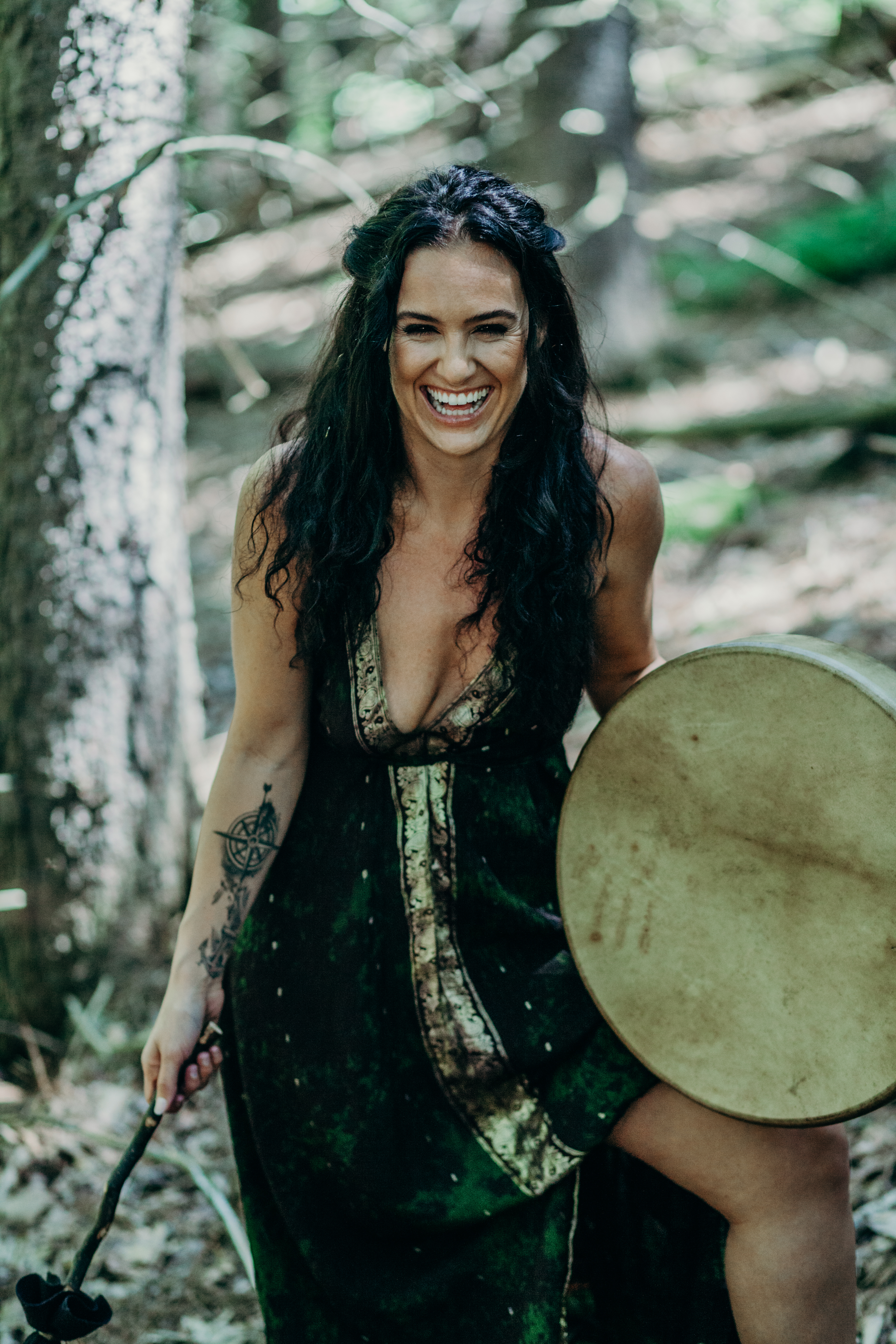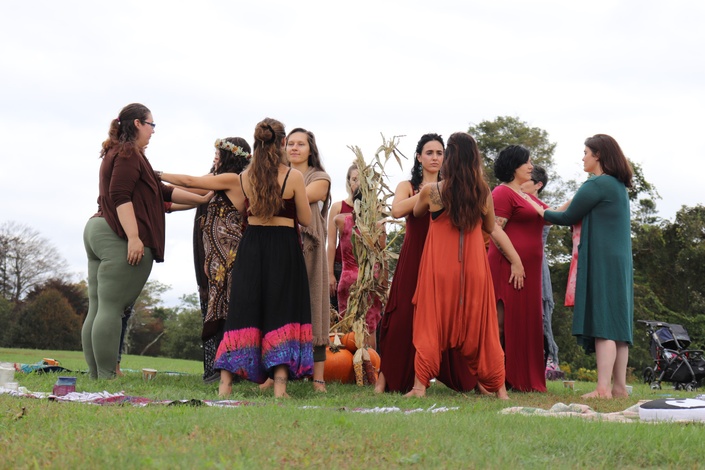 300HR Yoga Teacher Training
Course Goes Live 10.31.19 Register Now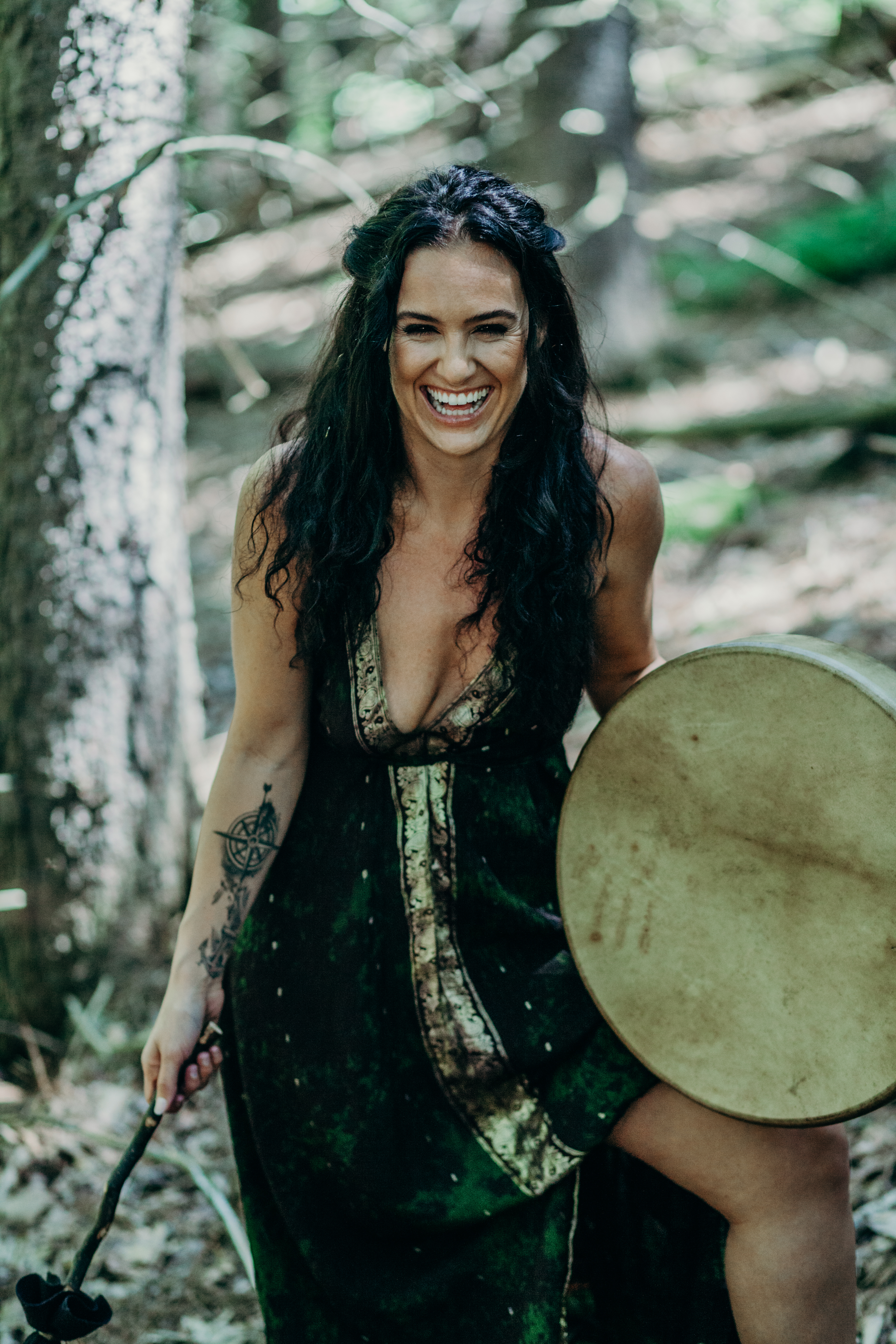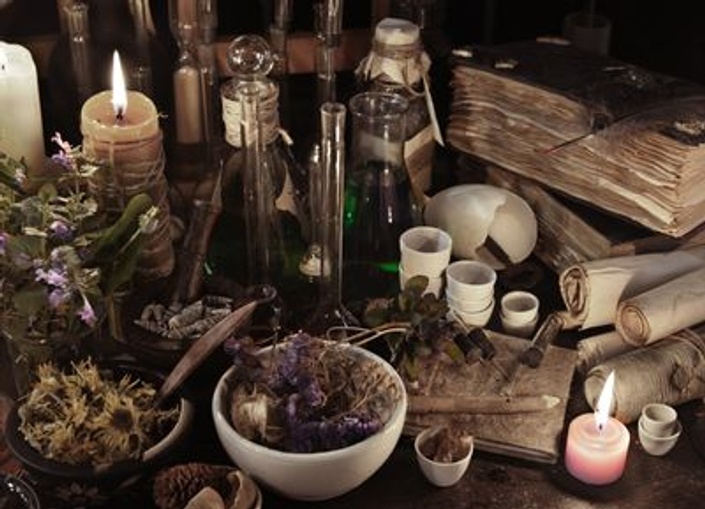 Essence of Magic : Plant & Energy Medicine
Course Goes Live 10.31.19 Register Now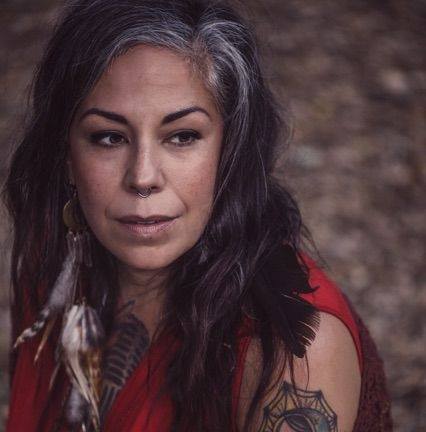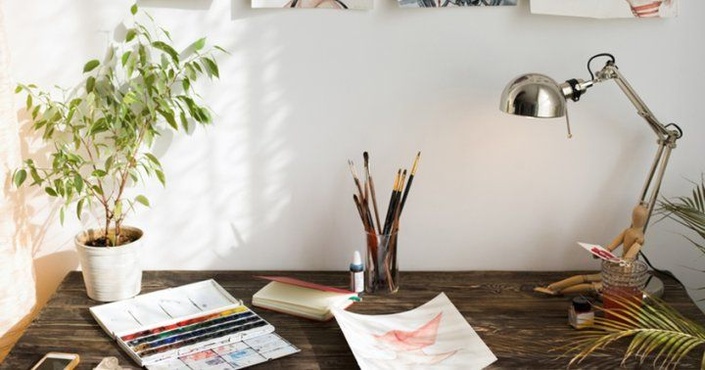 Conscious Business Creatrix
Course goes Live 10.31.19 Register Now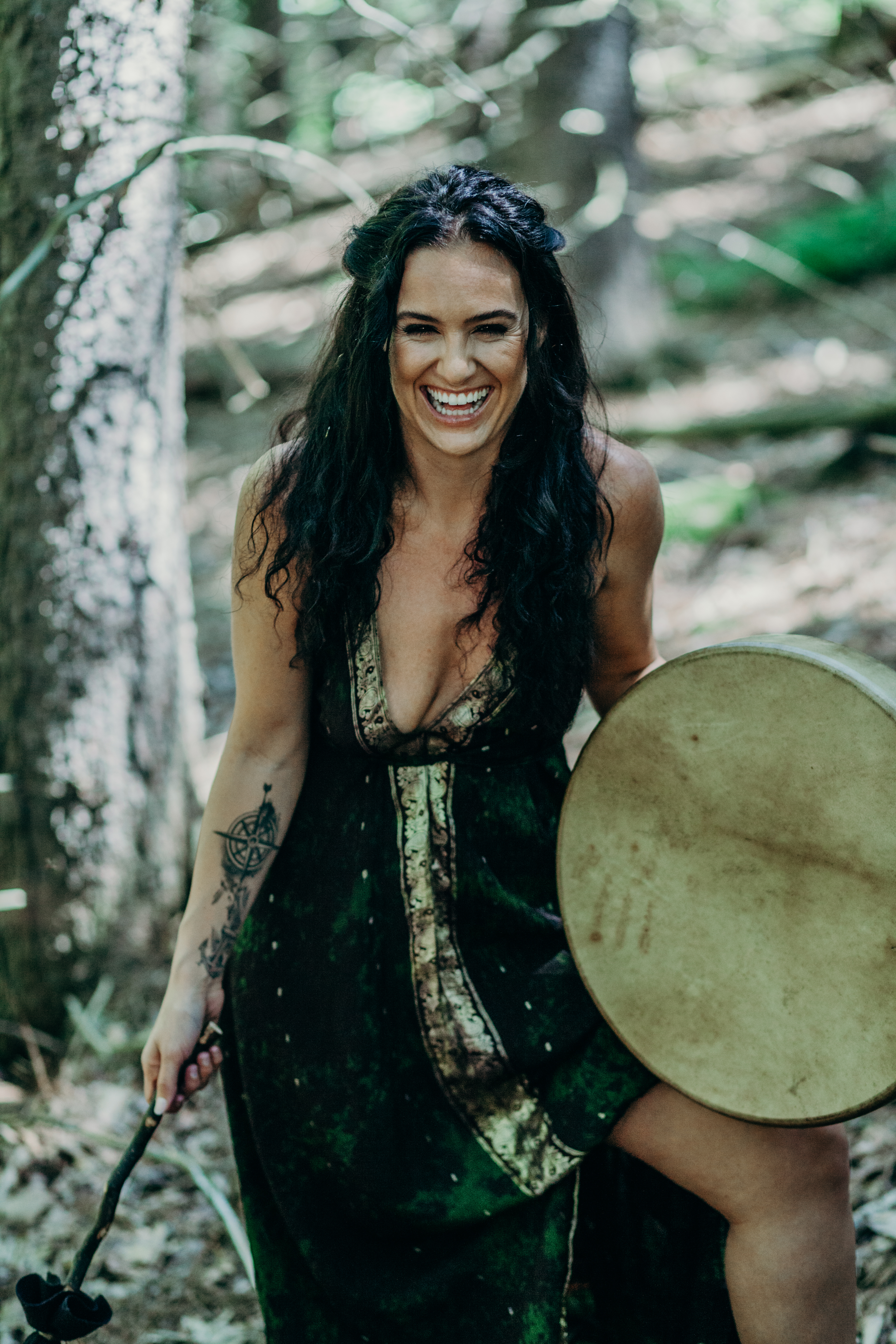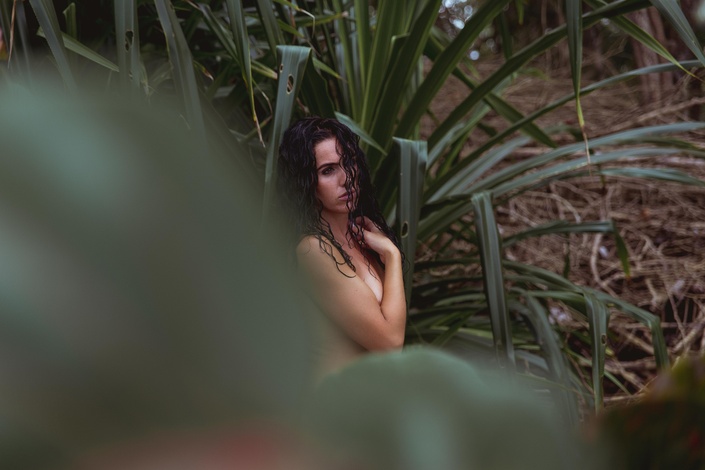 Carnal Nature : Sexual Rewilding
Course Goes Live 10.31.19 Register Now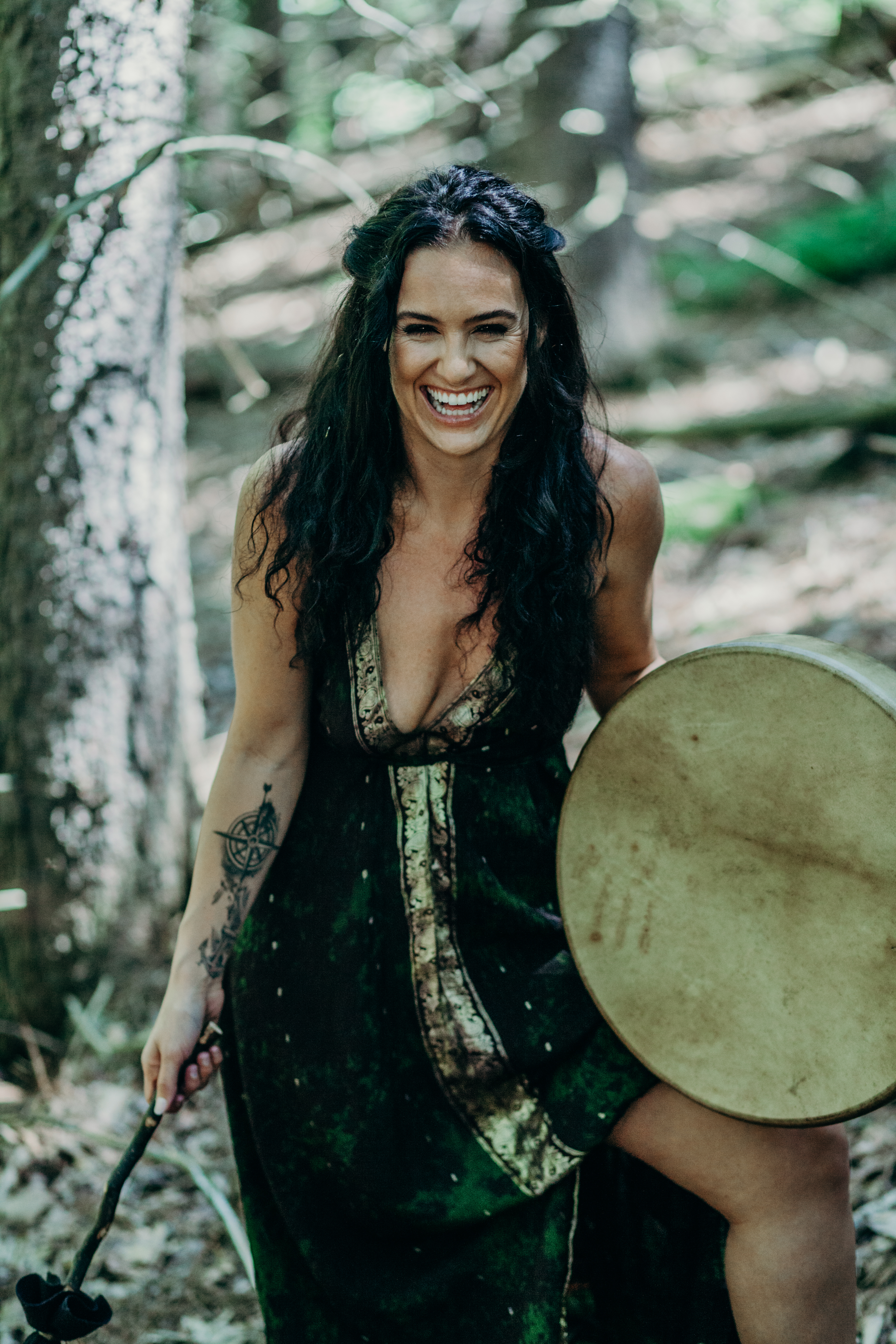 Original Price: $10,885
Frequently Asked Questions
When does the course start and finish?
The course starts now and never ends! It is a completely self-paced online course - you decide when you start and when you finish.
How long do I have access to the course?
How does lifetime access sound? After enrolling, you have unlimited access to this course for as long as you like - across any and all devices you own.